Decorate Your Party Venue With These Balloon Themes!!
Balloons are one of the best decorating products that suit almost every type of party. Be it any birthday party, anniversary, marriage or any kind of celebration, balloons add up to the whole decoration and make the overall ambiance beautiful and pleasing. Balloon creates a fun as well as an attractive surrounding and works as a cherry on the cake for any party.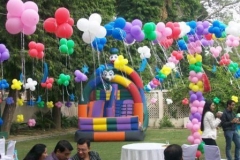 Balloon decoration transforms the party place to eye-catching as well as colorful displays that make a great impact on the guests attending it. Besides, there are various companies that provide balloon services to all types of functions varying from any family gathering to the big marriage ceremony and birthday parties. The experts of balloon decoration undertake a theme that suits the party venue as well as the theme of the party and then plans for colors and variety of balloons. There are many types of balloon decoration that can be used for parties which adds up to the aura of the party.
Label print balloons are a new trend and are an effortless type of decoration for any function. You simply need to have a sheet of different letters and then stick them on the balloons. You can stick one letter to each balloon or can even stick the whole letter to one balloon depending on your preference. This type of balloon decoration is really simple and needs no crafting talent. Just use different colors and you'll get a terrific result.
You can also use magazine cut out letters for your balloon decoration. In this type of decoration, you need magazine cut out letters of different fonts and simply stick it on the balloons with the help of glue. By doing this, you can make the balloons to say anything. Like, if there is a birthday of a girl then you can stick letters of the birthday girl's name and can make the decoration attractive.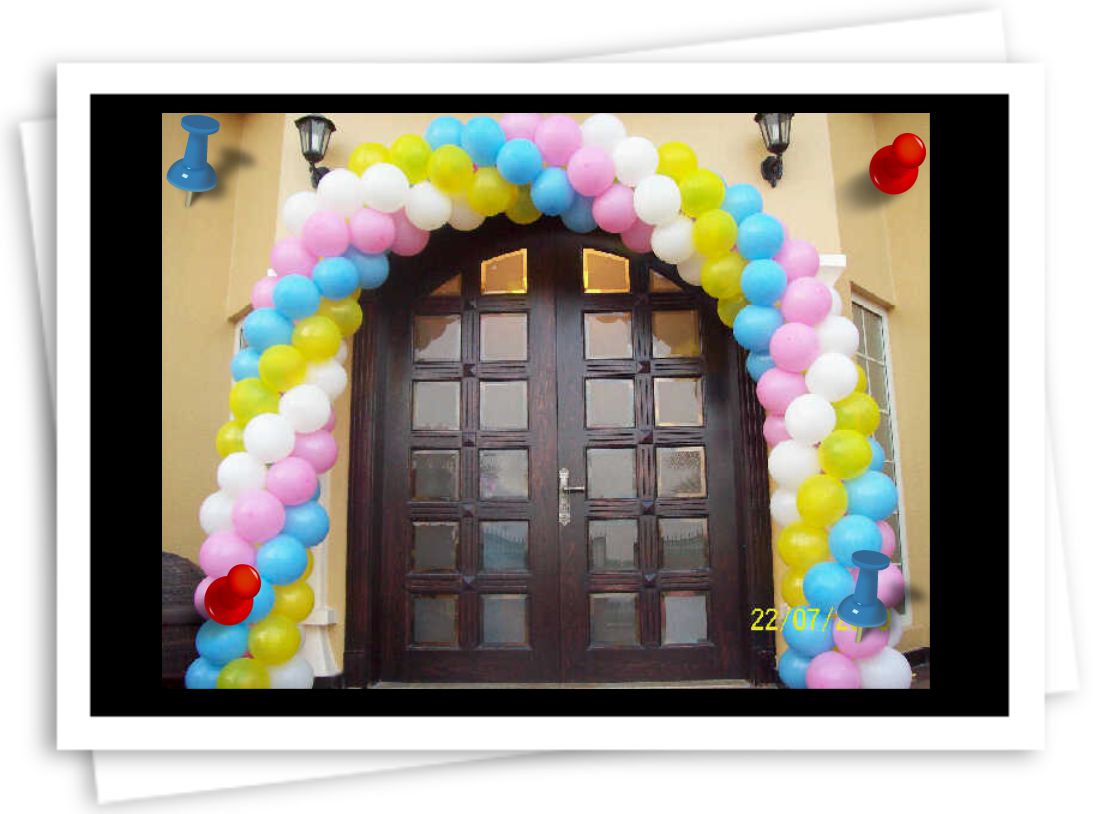 Adding cupcakes sprinkles on balloons are also a great idea to make it good-looking. For this, you have to put a line of glue on the balloon and then sprinkle. You can even make small smiley from sprinkles to make it look more creative and pretty. Paint pens also can add up fun to balloons. With the use of paint pens, you can write a message on the balloons and can pour out your feeling for that concerned person. The balloons then can easily be stuck up on the walls for the party.
You can also welcome glitters to the balloons by simply filling it inside it. If not inside, you can put glue on the balloon and can sprinkle glitters on it making it pleasing and attractive. Hence, talking balloons are the best ideas for any party decoration as it completely brings out fun and personalizes the party with its own amazing way. So, for your next party, you can take up any balloon decoration idea from here and can make your loved ones feel special.