Rent An Inflatable Castle For Your Next Family Party And Let The Kids Enjoy Too!
Bouncy castles, which are also popularly known as inflatable castles, are huge plastic structures filled with air and are found mostly at parties where there are children. Most of these inflatable structures tend to take the shape of castles, hence the name.
As mentioned above, these bouncy castle sliders can be found usually in parties with children, where they enjoy jumping and running around the inflatable castle. By investing in a bouncy castles slider rental and installing it on the site of the party, adults don't have to worry about their children being bored. However, there are instances when even the adults cannot hold themselves back from enjoying jumping and running around in inflatable castles. This is how fun and versatile these bouncy castles are.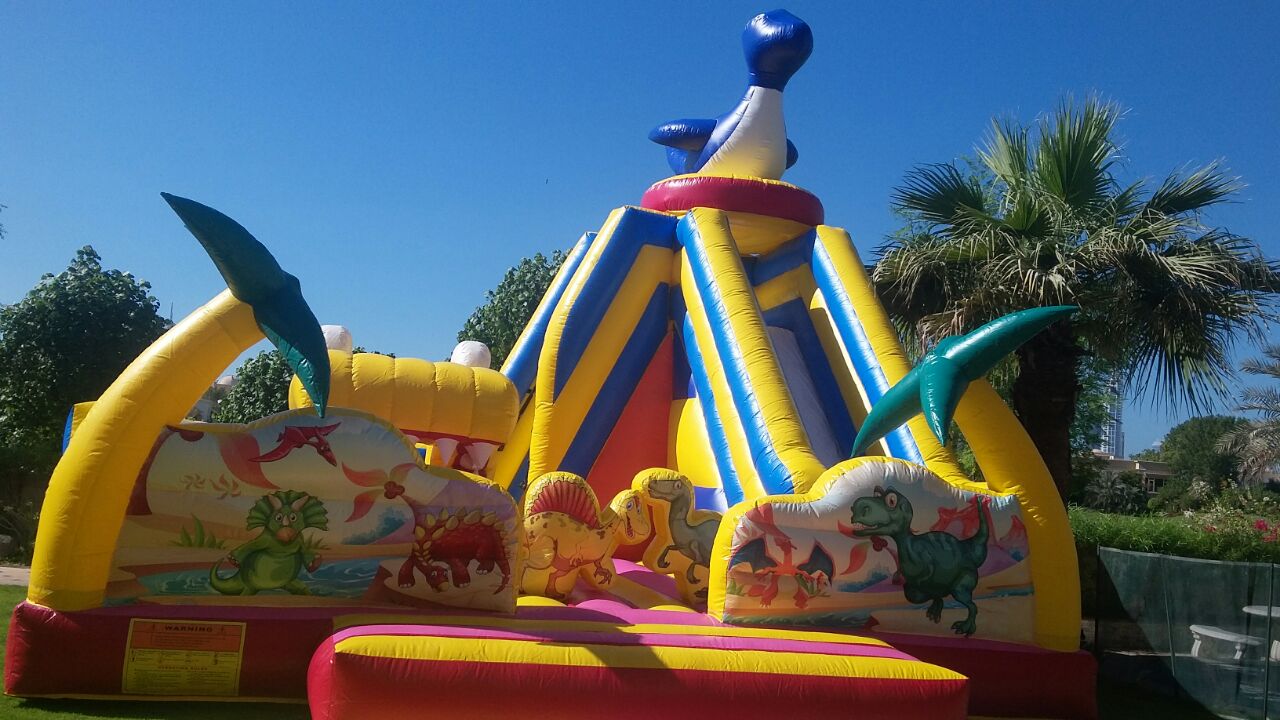 Whether it is a family get-together, or your kid's birthday party, investing in a bouncy castles slider rental is considered to be a fun idea. Not only would it keep your kids busy but it also keeps everyone at the party entertained. Apart from that, there are various other advantages associated with installing an inflatable castle at your party, and some of them are talked about in detail below.
• Social interaction:
One of the significant benefits of inflatable castles is that it encourages kids to interact with one another while they jump around in the castle. This would eventually help your kid make some new friends in the process.
• Healthy and less obese:
Playing around in bouncy castles is a great way for kids, and some adults alike, to be active and physically fit. Jumping and running in these castles also tend to prevent obesity. As compared to any weight loss class, kids are bound to enjoy jumping and running around in bouncy castles more.
• Improved balance:
Another one of the significant benefits associated with renting a bouncy castle for your party is that these inflatable castles help your kids to get a better balance. Since the surface of these inflatables cannot be called steady whatsoever, anyone who is in the bouncy castle is required to keep their balance, which improves their ability to do so in other situations as well.
• Safer:
Since the material of bouncy castles tends to be soft and bouncy, playing and jumping on them is considered to be a lot safer for kids as compared to other fun physical activities.
• An excuse to bring kids outdoors:
A majority of the kids these days spend most of their time in front of the tablets or computer screens, playing video games. Bouncy castle sliders work as an ideal excuse to bring all the children outdoors and play with each other. With the help of these inflatables, children are bound to use their energy and become more active.
Mentioned above were just some of the many advantages associated with renting a bouncy castle for your party. However, you must ensure that you get in touch with a reliable and well-reputed supplier if you wish to enjoy all the benefits.