Rent Bouncy Castles for Kids Parties to make it more Fun
A bouncy castle is a large inflatable structure in the shape of a castle or any other building on which kids play by jumping up & down, sliding, and rolling at a party or fun event. It is also called as bouncy houses, bouncy castles, moon bounces, moonwalks, or jumpers. It is used for recreational purposes at functions and festivals and is very popular among children of all age groups. They are very portable, easy to transport and can be installed very easily at a place. With the growing popularity among kids, the Bouncy Castle Rental industry is booming and anyone can rent them easily depending on their requirements for fun events.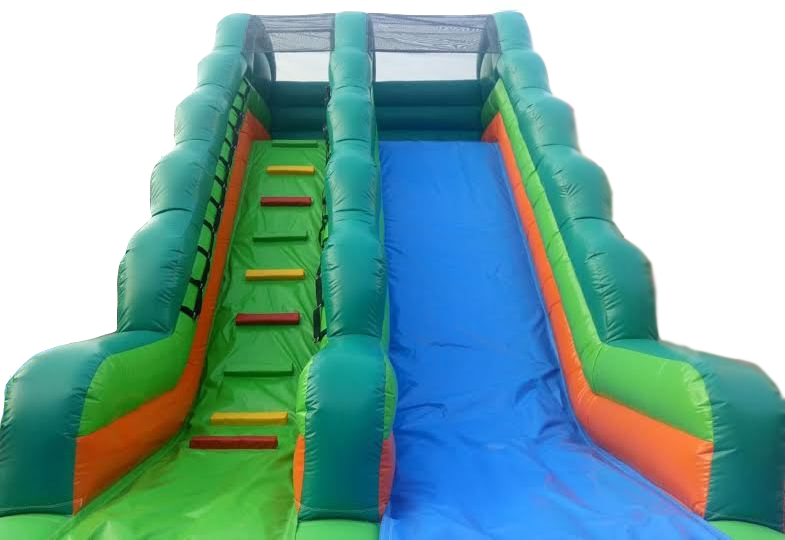 Bouncy castle comes in many shapes and sizes to match the theme of any party. It is like a large plastic structure filled with air which can be placed easily in any ground or courtyard for fun purpose. Rent it to add more flavor to your party that will give wonder experience to kids where they can enjoy the party in their own ways. A bouncy castle is used by children jumping up and down, hop, slide, obstacle courses, move and run without getting hurt. They are created and designed for kids keeping in mind their safety and fun factors altogether.
Benefits of Bouncy castles at a party or function
It is a relatively safe place to play for your children instead of running down the ground.
It brings children together at a birthday party, school functions and community events. It helps children to get socialize with each other and make new friends.
It is not just for the children, anyone can use them to with the kids. Bouncy castles come in many shapes and sizes where you can play together.
Bouncy castles come in many themes and colors that can match the needs of your party.
They can be used for different kinds of activities like gaming and competitive events for kids.
You can rent different inflatable structures depending on your requirements and activities you want to include at your party. Some popular options are climbing walk, dunk tank, obstacle course, water ball, and many other games like boxing, basketball, and football.
They are easy to transport, install and store.
Bouncy castles are affordable and anyone can rent them for a specific period.
How to get the Bouncy castles for your party?
The best part is that you don't need to buy them permanently for your party or any other event; you can get them on rent depending on your requirements. The Bouncy Castle Rental industry is making its footprints in the market to add more fun to your party. Many event and party planning agencies also offer bouncing castles on rent to their clients. You can rent bouncy castles in different types, shapes, styles, sizes, designs and colorful themes to match the flavor of your party. You can search and find event planning companies near you that offer bouncy castles on rents for all purposes and needs. They will also help you in finding the best structure depending on your requirements and will come and install them at your place.