Selecting the right Tables and Chairs for your Event: Important things to Look for!!
Tables and chairs are one of the most important parts of any event. Whether you are organizing a business meeting, hosting a wedding reception or throwing a gala birthday party, it's the seating arrangements that can make all the difference. After all, your guests will need a proper place to sit, relax and eat.
A smart seating style sets the ambiance and the right tone for your event and also helps your guests to feel relaxed and comfortable. So, in order to achieve the desired feel for your event, you have to first select the appropriate tables and chairs and here's a guide if you are completely clueless when it comes to picking the right type of furniture.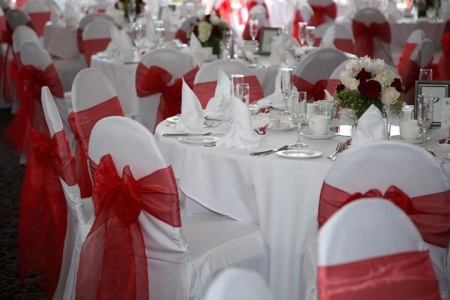 Because all the details regarding the Tables and Chairs matter
How can tables and chairs make a difference at your event? This is a very common question you may be wondering right now. But, let me tell you that it does matter. Selecting the right type of furniture really does matter as it will set up the perfect tone for your event and will also give the right ambiance to the entire venue.
Choosing the right table:
When choosing tables for your event, you need to pay attention to the type of event that you are organizing. For instance, choosing long and rectangular tables indicates that you are organizing a more of a casual event, as these types of tables are mostly used for picnics and family get together. Rectangular and long tables allow things to be kept next to each other and lined up to be arranged in long rows.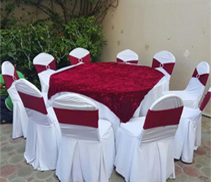 On the other hand, choosing round tables indicate that your event is more of a formal type as these tables allow for a big group of people to be seated next to each other for a formal conversation regarding any business conference or meeting.
Choosing the right chairs:
It is also important for chairs to match the right tone of your event and the type of tables as well. These days you can find all types of chairs in the market from chivari chairs to benches type and so on. There are many colorful chairs as well that can add up style and color to your venue and make it look more mesmerizing and colorful.
Important points to look for
Nowadays, you can find all types of chairs and tables in the market, and selecting the one that will suit your venue and event will require proper consideration. So, when it comes to picking the right tables and chairs, make sure you select those which are comfortable and completely suits your venue decoration. Apart from the decoration, also, consider the size of the venue and get the furniture accordingly. Lastly, you should never forget to check the quality of the furniture so that there is no issue regarding the quality part and hence, ensure that you are getting the best one for your event.