Which Inflatable Should I Buy – Water Slide or Bouncy Castle?
You may have taken your kids to malls or water theme parks to have fun in bouncy castle slider or other inflatables. But imagine how good it would be to bring theme park fun at your home in the backyard. Yes, this is completely possible and you can do it anytime you want. All you need to do is hire inflatables on rent. Just make a call and your chosen inflatables will be delivered and installed at the promised time. As simple as that! However, while making a choice you might get caught into a dilemma – what should I hire – bouncy castle or inflatable water slide?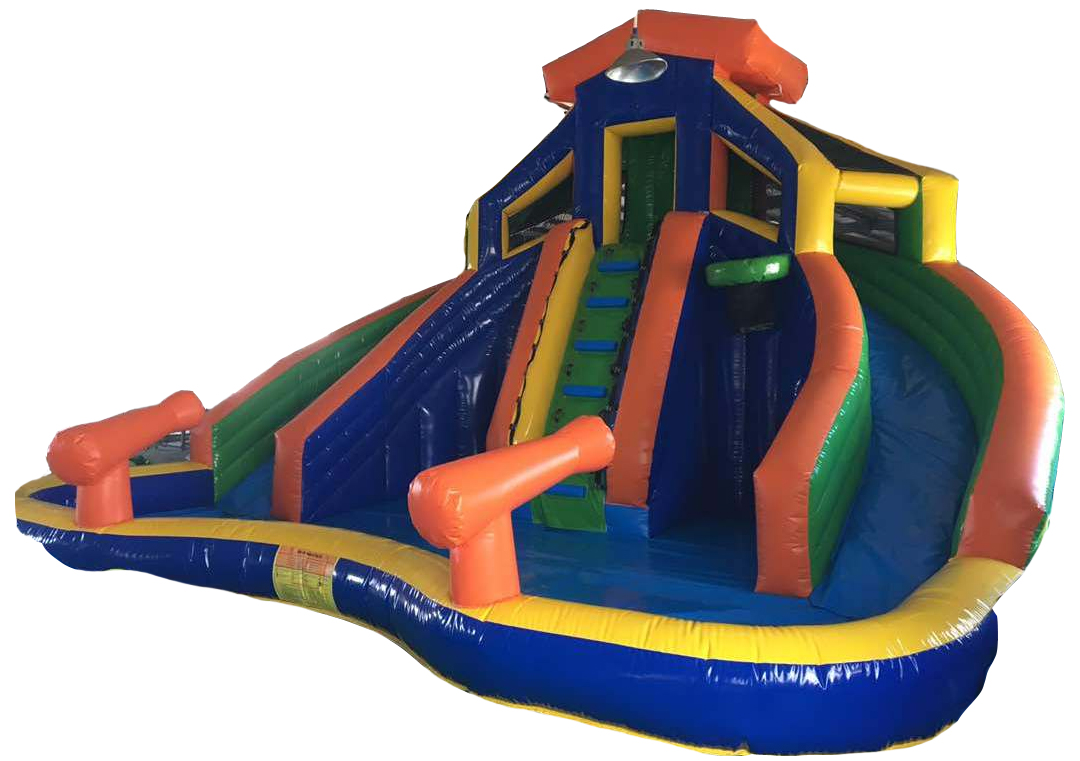 While inflatable water slides provide days of aquatic fun during hot summer days, bouncy castles provide delight of bouncing to children of all ages. So, how do you choose? Don't worry. Here, I am discussing each inflatable and also an intriguing option for you.
Inflatable Water Slides
Often in torpid summer days, kids are grumpy and always hanker around to be taken to some beach location or water theme park. Nonetheless, traveling to beach locations and going to theme parks for each time they demand is not an economical option. Fortunately, there is an easy solution for you – just set up an inflatable water slide in your garden. To attract kids, these water slides come in a vast range of eye-catchy styles, alluring designs and sizes. While some slides are just available as single, others are available as double slides. So, you have a myriad of choices at your disposal.
Bouncy or Jumping Castles
Apart from water slide, another huge favorite option of kids is a bouncy castle. Bouncy castles are soft and have bouncy themed enclosure so that young ones can jump, dance and even flip around as they desire without compromising safety. The good thing with a jumping castle is that there is no need to wait for summers to enjoy. They act as a reservoir of fun for all year around. Some castles also include slide (non water) along with the jumping space. They are usually called as bouncy castle sliders. Like inflatable water slides, they also come in multifarious designs, colors and themes.
Combos
In case, you're still not sure which one you want to buy for your kids, there is one more intriguing option and that is a combo that involves both – water slide and bouncy castle. With a combo, you'll get the best of both worlds which is a huge advantage. So, you don't have to worry about the season or any other thing when you go for combo option as it provides bouncing and sliding all year around.
So, make a choice soon or you can ask your children too about what they like the most for having endless fun. Whether they choose inflatable water slide, bouncy castle slider or a combo, you can avail any of them at anytime and that too an affordable price.