Jugglers can really make an impression no matter which place they show their trickery. In life, everyone loves to juggle right? Nowadays people are hiring jugglers for a wedding, kid's birthday party, etc. Whereas kids have their own level of excitement when they see any juggler showing his tricks and even people of any age admire the fun sort of thing. Juggler is a common term among people, they can show tricks with the balls or any object in the motion or how tricks with fire flame. If you're planning your kid's birthday party, you should hire juggler to surprise your kid as well as the invited guest.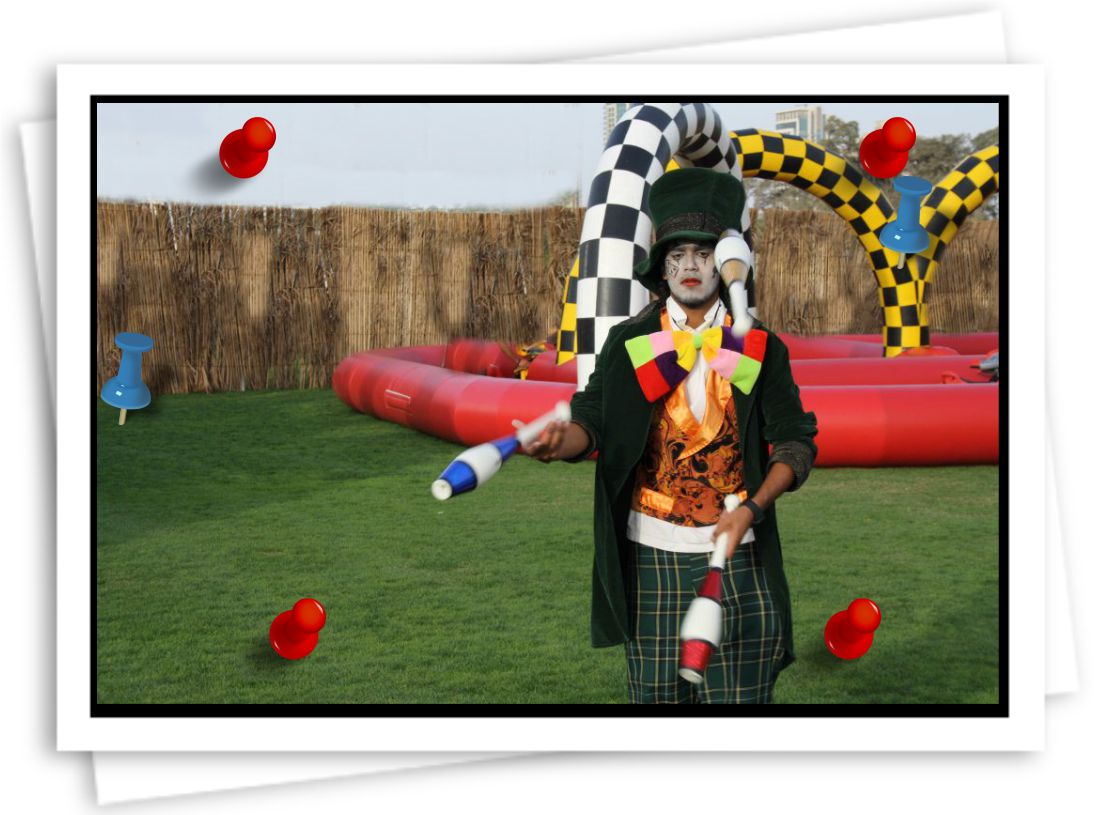 Juggling is a skill which involves throwing and catching the multiple objects at the same time, objects like balls, hoops or clubs. Some jugglers even practice tricks with dangerous objects like knives and fire batons. But they're very efficient and mastered at the tricks they perform. They engage the audience attention for a long time. For your kid's birthday party, nothing could be better than this. Before hiring the juggler, bother some important things to reach out to the best one.
Book in due course:
If you're planning to hire a professional juggler for your kid's birthday party, book him 4-6 weeks before the actual birthday event. This will help you hire the best juggler in your city. Generally, people won't consider it as important to book the juggler month back. In last days, you may able to book them for they may cost higher due to demand. It is advisable to book him at least a month before.
Ask for the experience:
Since you have made your choice, hire only professional and experienced juggler for your kid party. Experienced jugglers have the proficient way to shows the tricks and they have better perception how to engage the audience. Also, normal jugglers can perform the tricks but professionals have a unique way of doing the same.
Quantify your budget:
The best thing possible move is considered when you pick a professional juggler within your budget. Don't be afraid of telling your budget to the juggler, there are some jugglers who are willing to perform within your budget. Money is not always the parameter to get the right juggler.
Ask for references:
Initially, you can reach locally to the juggler it is the oldest yet comfortable means to meet jugglers. Ask your friends, co-workers for the same. References are often an efficient way to get the right juggler aboard. If you meet one who meets your need, the first thing you need to do is listens to their needs and make the deal based on mutual understanding and deal.
For birthday parties juggler is an amazing addition irrespective where you live. Doing little internet research can get you the best professional juggler in your city. Compare different sites for better understanding and hire only that juggler whom you are comfortable with. Look forward to surprising everyone at your kid's birthday party.