Planning a birthday party for your loving kids is a lot of stress. From sending out invitations to the decoration and from deciding to menu to fun part – all these are a lot of pain to the party planner. It eats up lots of time and energy, leaving you drained with a throbbing headache and hassle that go intense as the countdown to the big day draws near. Consequently, we get exhausted in arranging all the details till the big day comes. It just ruins our mood and we are left with no enthusiasm to enjoy the party at full blast. Moreover, the party is also not planned amazingly that can be enjoyed with full heart by your kid and his/her friends.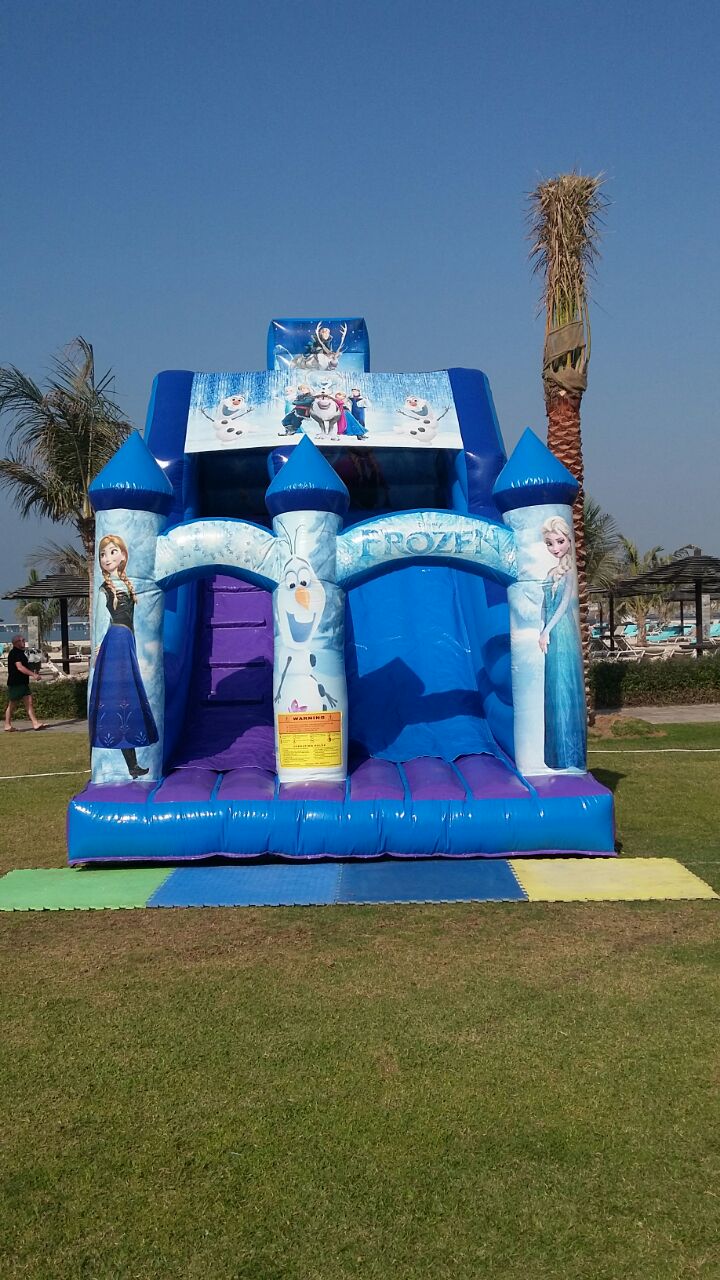 It is so because kids are of some different nature. They are quite alive and kicking. They get bore soon and look for different things to make new fun. They want something in their party which can keep them engaging and entertaining for long hours throughout the event. You would be thinking what can be that thing which can keep your kids amusable till the party lasts. Well, how about Bouncy Castle Slider rental? A few jumps and bounces on these castles and you would get all that stress out of your system. You might have probably attended a few events where the party planners would have set-up bouncy castles — so why don't you?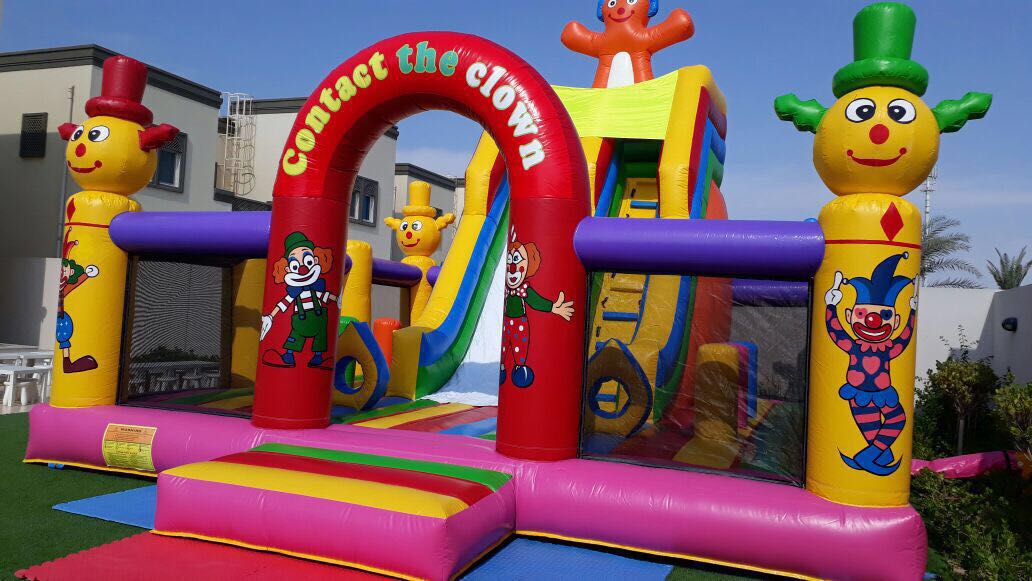 Bouncy Castle Slider Rental guarantees your party to give an air of excitement and lots of fun without having you to spend a fortune. You need not spend through the nose in buying a bouncy castle to add a pinch of entertainment to your party; you can simply hire it from any event organizing site that deals with renting out different types of bouncy castles at an affordable price rate. The best thing about these jumping castles is that no matter what the theme is of your party, they are available in limitless choices and designs that can perfectly match and compliment any kind of occasion and theme of the event.
From inflatable slides down to gladiator duels, your party is going to be so far from boring. A bouncy Castle Slider rental in Dubai can actually provide you a wide variety of options that typically include rodeos, bouncy hoppers, bouncy combos, surf board simulators, giant buzzers, pillow bash, assault courses, sumo suits, bounce and slides, bungee runs and so much more.
No matter you need one for a kid's party, team building activity, fun day, any social event, fate, a corporate bash or even a school event, setting up a jumping castle will add a lot of appeal and entertainment to the occasion as well as bring a million dollar smile on the face of everyone. Kids and adults alike will adore this.
Add spice and groove to your kid's birthday party with Bouncy Castle Slider rental!