We all love partying but very of us really enjoy the fun of hosting the event. However, hosting a successful party does not involve any rocket science. It is as easy and entertaining as making the fun in the party provided that you jump into the venture with groundbreaking ideas.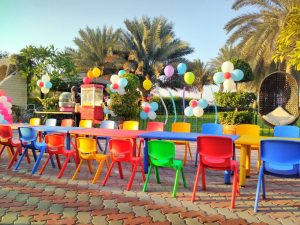 No matter you are going to host a personal party or a professional event, there are two ways to host it. You can either go for choosing drab, mundane techniques to plan it or can make the affair more exciting by thinking out of the box so that your guests may talk about your party for days and even months later.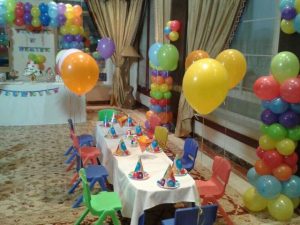 More often than not, professional parties or corporate events tend to be lackluster due to their inclusion of the same old party entertainers and stereotype decorative items. Eventually, things get so monotonous that the invited guests already get a clue that what is going to happen at the event and they don't bother to attend the celebration unless they absolutely have to.
Normally, most office parties are disreputable for their inclusion of the same old entertainers like magicians or mind readers. Eventually, things get so boring that people already know what is going to happen at the party, and most don't bother to attend unless they absolutely have to.
Balloon Decoration Service –
If you truly wish to host a fun and energetic party without straining out a lot, you need to think out of the box to surprise your guests. While there are several ways that can make the party memorable, one of the most popular ideas that is hitting the trend today with it unique and unusual appeal is the balloon decoration service.
Balloon is a perfect way to add flair to any celebration, be it personal or professional. Balloon decoration is very effective in framing the entry way, head table, dance floor, stage and so on. Balloon, arch, balloon column, balloon animal and funny faces are very creative and cool way to captive any indoor or outdoor event.
The best thing about balloon decoration is that you can have it molded and twisted in any shape imaginable via hiring a pro. Color is never a consideration with balloon decoration since they are available in so many exciting colors like red, pink,, green, blue, orange, yellow, purple, white, black and so on. Therefore, you can easily and ideally mix and match the balloon decoration with the theme of your event.
Conclusion –
To sum up, no matter what the occasion is, you can hire the balloon decoration service to host the event in the best possible manner that can help you make the party memorable. Balloon decoration service is commissioned to focus on the decorating aspect of the event so that you may get yourself busy with other vital details to make an occasion worth enjoyable and picture perfect!